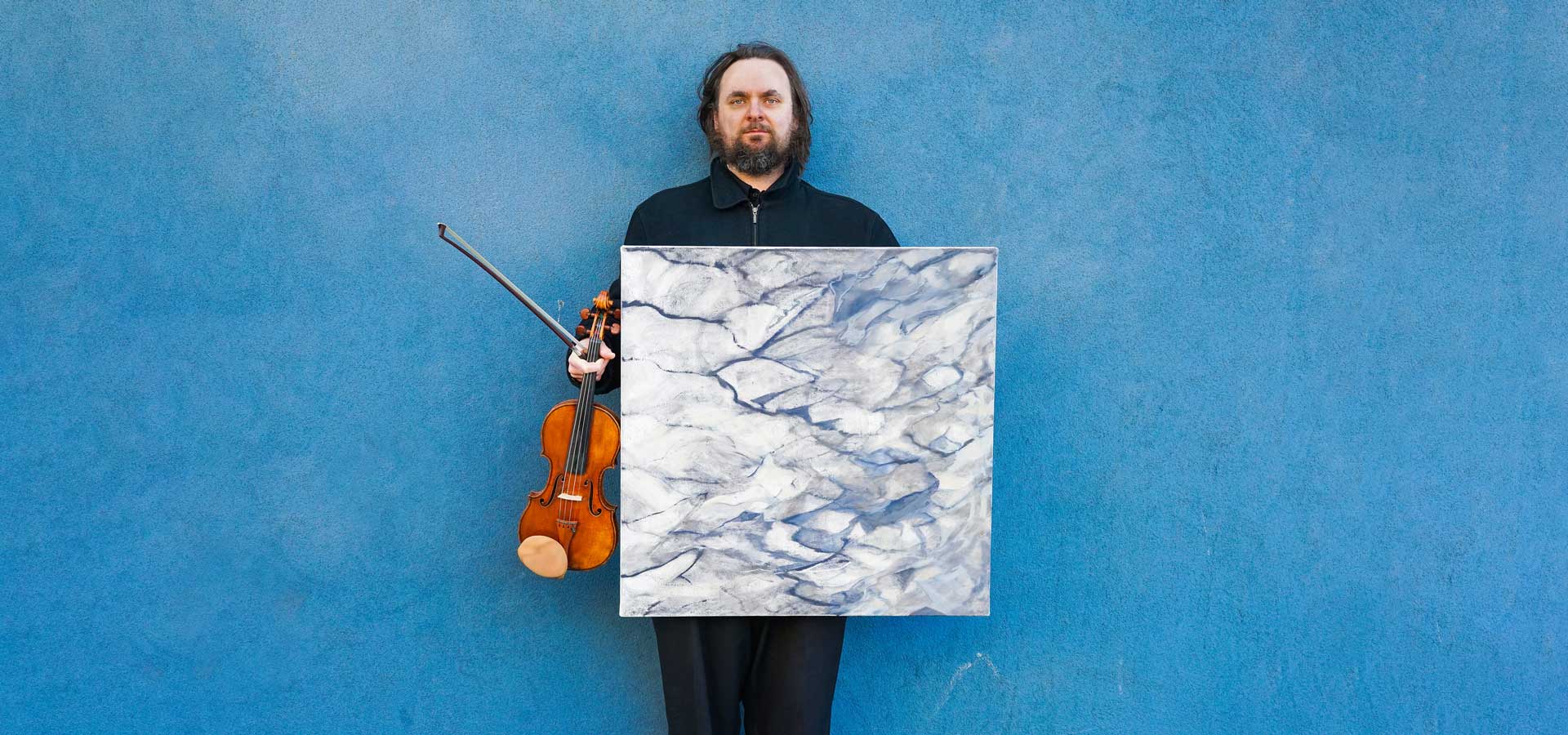 Created by violinist/composer Dan Flanagan, The Bow and the Brush integrates the visual arts with new music.
Dan commissions and composes new works of music inspired by paintings and sculptures.
SUMMER 2023: The album The Bow And The Brush has been released on MSR Classics.
Dan Flanagan's newest album on MSR Classics, The Bow and the Brush features 14 Premieres for Unaccompanied Violin by composers Edmund Campion, Cindy Cox, Shinji Eshima, Dan Flanagan, Jose Gonzalez Granero, Peter Josheff, Libby Larsen, Linda Marcel, Jessica Mays, Evan Price, James Stephenson, Nathaniel Stookey, and Trevor Weston
"The wide range and considerable flexibility of the violin have made it a go-to instrument for composers for centuries: it allows, indeed encourages, a level of expressivity that creators of all sorts find highly attractive. The unifying principle is clear on an all-violin MSR Classics CD… [Flanagan] handles all the music very adeptly, and certainly the pieces, collectively, call for a very wide variety of violin skills." -Mark J. Estren, InfoDad [June 2023].
Also: Check out Dan's article, Rhapsody in Discomfort, about leading a music career with a chronic illness. It has recently been published in New Music Box.
Shadow Breaking, 2020
Composed by Nathaniel Stookey
Painting by Rachel Dwan
Performed by Dan Flanagan
An Animated Street in Autumn, 2020
Composed and performed by Dan Flanagan
Painting by Jean-François Raffaëlli
Oil on Canvas, 2020
Composed by Michael Panther
Performed by Dan Flanagan
Painting by Paul Gibson
"Timeless" Rhapsody in Discomfort #5, 2020
Composed by Dan Flanagan
Performed by Dan Flanagan
Sculptures by Sean O'Donnell
Inevitable Entails, 2020
Composed by Dan Flanagan
Performed by Dan Flanagan and Vicky Ehrlich
Art by Beth Davila Waldman
"Ehrlichia," Rhapsody in Discomfort #6, 2021
Composed by Dan Flanagan
Performed by Trio Solano
Painting by Nancy Schroeder
Video by Tritone Films
Paid for by a grant from InterMusic SF